The ARIS newsletter will deliver straight to your email after you subscribe. We'll keep you posted on what's been happening and what to look forward to from ARIS. Please complete the short form below.
Newsletter Archive
Sign up for the ARIS newsletter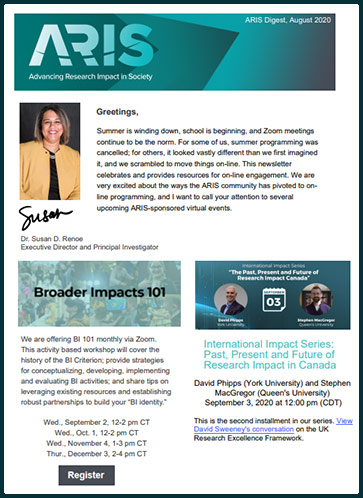 View a recent issue of the ARIS newsletter to see a sample of the type of content you'll receive monthly by subscribing.