Vanderbilt postdoc to receive Impact Goals Award from ARIS Center
Published:

Tuesday, Jan. 28, 2020
Matthew Wilkins, a postdoctoral fellow for the Center for Science Outreach at Vanderbilt University in Nashville, Tenn., will receive the inaugural Impact Goals Award from the Center for Advancing Research Impact in Society (ARIS).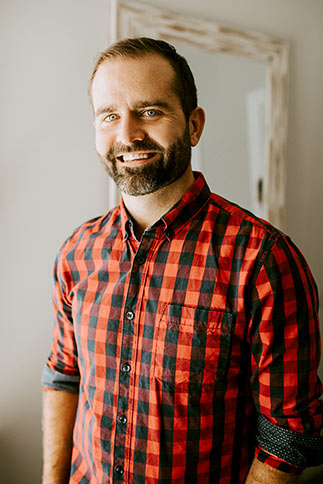 The award will be presented April 28 at the 2020 ARIS Summit.
The Impact Goals Award recognizes work that significantly advances engagement and translation of research to public benefit in areas related to the impact goals identified by the National Science Foundation emphasizing the integration of education and outreach in scientific research, says Susan Renoe, executive director of ARIS.
Through a collaboration between Vanderbilt and Metro Nashville Public Schools, Wilkins serves as resident scientist at Head Magnet Middle School. He leverages his experience as an evolutionary biologist and undergraduate educator to collaborate with teachers to develop interactive STEAM activities that engage students by incorporating authentic data, storytelling and mysteries involving real-world examples from current research.
Wilkins was nominated by Daizaburo Shizuka, assistant professor of biological sciences at the University of Nebraska-Lincoln, and Jennifer Ufnar, executive director of the Center for Science Outreach and research assistant professor at Vanderbilt's Peabody College of Education.
ARIS, based at the University of Missouri, works with scientists and engagement practitioners to build capacity, advance scholarship, grow partnerships and provide resources to help them engage with their communities and demonstrate the impact of research.
Founded in 2018 through a $5.2 million grant from the National Science Foundation, ARIS has advisers, partners, and research and higher educational support from more than 25 leading organizations and experts around the world.
The ARIS awards awards recognize societal impacts through research, engagement and knowledge translation. In addition to the Impact Goals Award, ARIS awards to be presented this spring at the 2020 Summit include the Enduring Achievement Award and the Impact Innovations Award.
"I am glad that ARIS is creating opportunities like this that recognize and help institutionalize science communication and outreach," Wilkins says. "I strongly believe that the public deserves access to new discoveries, and every research program should see outreach and science communication as a central goal, not a distraction."
For more information about ARIS, go to researchinsociety.org.