The Central Role Graduate Students Play in Broader Impacts
Published:

Thursday, Oct. 1, 2020
Universities are steadily moving from a traditional model of graduate education, where a student is focused only on their courses and research, to a model where graduate students are also gaining foundational skills of leadership, collaboration, communication, and equity and inclusion.
Often in partnership with faculty Broader Impacts (BI) work, graduate students are currently playing key roles in K-12 education projects, work with non-profits, and extension agencies. Graduate students are energized and committed to projects that have a current impact, where they can use their emerging skills and knowledge to make a difference.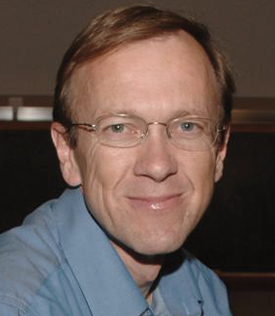 Craig Ogilvie, Montana State University
ARIS Council of Experts
There are some simple steps universities can take to increase graduate student engagement in BI work. These include
Encourage graduate students to include a Broader Impact chapter in their thesis or dissertation.
Connect graduate students with your university's community engagement/outreach office. This office may be more used to working with undergraduates.
Build and support graduate student organizations (GSO). Encourage GSOs to engage with local non-profits who could use graduate students' expertise.
Structuring these connections between organizations increases the likelihood they will continue beyond the temporary presence of a few committed graduate students.
Examine your BI office/services on campus; can these services be extended to graduate students? e.g. assistance in including BI work in graduate fellowship applications, allow graduate students to be eligible to apply for the same engagement mini grants that faculty can apply to.
Start a conversation on the expectations of time. One guideline could be an 80:10:10 rule; e.g. students spend 80% of their time on courses, research etc., 10% of their time on professional development, and 10% of time on community engagement. Keeping the time constrained for BI work may reduce concerns from faculty.
Taking some of these steps has the potential to unleash the talent and commitment of your university's graduate students and prepare them to help solve some of the most complex challenges facing our world.
By Craig Ogilvie, Montana State University, ARIS Council of Experts