The Hardest Part About Being Disabled Is Not Disability
Published:

Tuesday, Oct. 27, 2020
Did you know that October is #MeetTheBlind month? In October, blind folks*, like me, put extra effort into educating the world about blindness.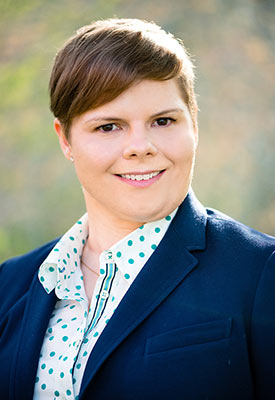 Natalie Shaheen, Illinois State University
ARIS Leadership Team
It might surprise you to learn that the hardest part about being disabled is not disability. From my worldview, a worldview that many other disabled people share, there is nothing objectively inferior about being disabled. That is to say, it is not better to walk than roll, to read print than to read Braille, or to speak than to sign.
So, what is the hardest part about being disabled? The #ableism that is pervasive in our world. Because of ableism ...
Most people know very little about blindness or other disabilities;
Most people do not know ableism is a thing;
Most people do not know how to make physical and digital spaces that are accessible to us;
The unemployment rate among blind people has been over 70% for decades; and
Fewer than 3% of academics openly identify as disabled.
Because of ableism, the disability community has to dedicate special months to educating abled folks about us.
We are always looking for allies and we would love for you to join us. If you would like to be an ally, spend whatever spare time you have today (it might just be five minutes) to learn about ableism. And, if you want to go one step further, share what you learned with one other person.
Check out one of the following resources to learn more:
If you have more than a few minutes, Academic Ableism: Disability and Higher Education by Jay Dolmage is an excellent read.
---
* I use identity-first language (i.e., blind person) rather than person-first language (i.e., person with a disability) because this language more accurately reflects my view of disability as a part of identity and a point of pride.
When I'm not writing articles for the ARIS newsletter, I use interdisciplinary approaches to study equity and access for disabled students in technology-mediated learning environments in order to disrupt systemic ableism and to reimagine technology-mediated education as a place that values and actively makes space for disabled ways of knowing and being. My previous research has examined how K-12 school districts ensured equitable access to technology-mediated learning and analyzed the extent to which state-level policies addressed technology accessibility in K-12.
By Natalie Shaheen, Illinois State University, ARIS Leadership Team