Published:

Tuesday, Nov. 17, 2020
Learning happens. Whether accidental, self-directed, or designed, every day that we are alive we are learning about the natural, physical, technological or social worlds that we are part of. Informal learning occurs in a wide diversity of environments, outside of formal contexts such as school classrooms, programs or seminars that are constrained by a need to cover curricula or assess achievement levels. Informal STEM learning describes a range of processes in which people of any age are engaged in experiences where they are developing:
awareness and understanding of;
interest, reasoning or skills in; and/or
an identity as, or comfort with, being someone for whom science, technology, engineering and mathematics is part of everyday life and decision-making (NRC 2009).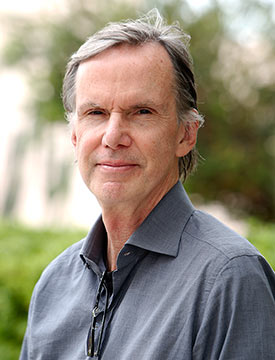 Jamie Bell, CAISE
ARIS Council of Experts
Best practices in designed Informal STEM include some combination of learning activities and settings that are learner-centered, inquiry-based, and culturally responsive, and provide multiple entry points to phenomena and topics that participants can observe, explore, enjoy and make meaning of at their own pace, according to their own interests and motivation.
The professional field of institutions, organizations and individuals who develop, implement, and study strategies and approaches for facilitating informal STEM learning has grown and diversified since the late 1960s to be recognized as a key actor in the national STEM education ecosystem. More recently, those who identify as working in informal STEM education, science communication, public engagement and/or outreach have increasingly become involved in synergistic, boundary-spanning efforts and events where they are sharing and comparing successes, challenges and opportunities and building knowledge through reflective research and practice.
Regardless of how one draws the Venn diagram, the establishment and expansion of entities such as the Center for Advancement of Informal Science Education, the National Informal STEM Education Network, Portal to the Public, The Center for Public Engagement with Science and Technology, Inclusive SciComm and the Center for Advancing Research Impact in Society over the past decade has helped to catalyze, facilitate and connect these overlapping areas of activity. One result has been unprecedented opportunities for STEM researchers and practitioners to partner and collaborate with learning, communication and engagement professionals, and to access and leverage evidence-based strategies for engaging broad, diverse audiences in the relevance and impacts of their research.
The November ARIS newsletter is dedicated to the theme of informal STEM learning and includes some illustrious examples of collaborative, generative work that is occurring across interdisciplinary boundaries. In the era of the COVID-19, economic and social justice crises there has never been a more important time for our fields to come together, learn from each other and innovate.
By Jamie Bell, Center for Advancement of Informal Science Education (CAISE), ARIS Council of Experts