Enhancing Research Impact Capacity
Published:

Tuesday, Feb. 9, 2021
One of the core components of ARIS (and, before it, NABI) has always been broader impacts (BI) training. Over the years, we've visited dozens of institutions to conduct BI workshops, training thousands of people in that time. And while we like to think participants have benefited greatly from our workshops, we are aware their colleagues who weren't in the room missed out.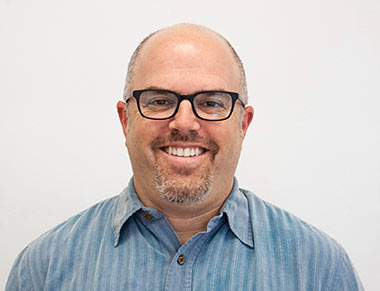 Jory Weintraub, Ph.D., Duke University
ARIS Leadership Team/ARIS Training Team
When we made the transition from NABI to ARIS, we pondered how we could impact a larger audience, beyond just the people in the rooms where our workshops took place. It occurred to us if we could work with institutions and organizations to help them enhance their internal capacity to provide training and support for research impacts (RI) work, we could have deeper, broader, longer-lasting impact at each institution with which we worked. Thus, the Program to Enhance Organizational Research Impact Capacity (ORIC, for short) was born.
By providing training, mentorship and resources to institutions participating in ORIC, our goal is to empower them to enhance their internal infrastructure for RI support. We developed a year-long process in which participants receive comprehensive training while being mentored towards achieving specific milestones, such as conducting an RI landscape analysis of their institution/organization, developing a searchable database of RI partners, delivering RI training and performing RI consultations.
A key realization as we were formulating the program was that in order to enact true, lasting institutional change, this train-the-trainer approach, alone, wouldn't be sufficient. Each organization would also need buy-in at the administrative level. Therefore, a major component of the program is the "RI Team" which consists of the RI Professional (the trainee in the train-the-trainer model) and an Administrative Partner who could serve as a champion and advocate for both the RI Professional and for RI support within their institution, in general.
Does the concept work? We are in the final few months of a pilot study and all indications are that the answer is a resounding YES! Our five partners in this pilot study (Michigan State University, Purdue University, UC Berkeley, University of Idaho and University Nebraska-Lincoln) are making great strides towards enhancing their internal capacity to support innovative RI work. In the process, the RI Professionals and Administrative Partners from all five institutions are building a robust, supportive RI community of practice that is enabling them to not only learn from us, but from each other. We have been so pleased with the progress they've made that we have put out a call for applications for the next cohort of five institutions, with a March 1 application deadline.
To learn more about ORIC I encourage you to read the ORIC FAQ and consider applying here by the March 1 deadline.
By Jory Weintraub, Ph.D., ARIS Leadership Team/ARIS Training Team, Duke University