Impact Spotlight: Matt Wilkins
Published:

Friday, April 2, 2021
Learn About This ARIS Impact Goals Award Winner
I am a biologist who has spent 13 years conducting research and the last 3.5 years teaching and developing curriculum in Nashville middle schools. From my dual experiences as a working scientist, and a teacher embedded in a public school five days a week, I became incredibly frustrated with the lack of infrastructure connecting scientists motivated to do outreach with students and teachers hungry for access to new discoveries and real-world applications. This frustration inspired me to start my own education studio, Galactic Polymath, to facilitate the mobilization of knowledge from Academia into classrooms.
For more than a year, I have been building a publishing workflow, along with a proof-of-concept lesson based on my own research that demonstrates a new vision for what education outreach can be. Our lessons are truly interdisciplinary (aligned to standards in ELA, math, science, and social studies), they can be taught by a non-specialist with minimal prep time, and they are ready to be taught either in-person or remotely.
At a time when the COVID-19 pandemic has laid bare the inequities of an education system funded through content subscriptions, we produce open-access lessons for all that are funded on the production side, to meet the outreach goals of clients. By creating a for-contract education studio, I hope to relieve the heavy-lifting of translating research for the formal classroom, while also achieving much greater impact, and working to increase equal access to high-quality education materials.
We want to empower both students and teachers with an ambitious vision for education: Think bigger. Learn everything.
Matt Wilkins, PhD
Founder, CEO of Galactic Polymath
2020 ARIS Impact Goals Award Winner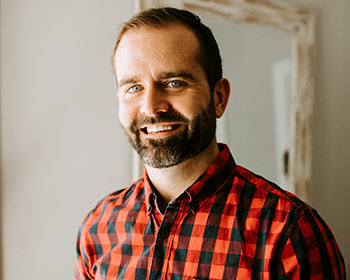 Matt Wilkins, PhD
2020 ARIS Impact Goals Award Winner

Theme song
I've been playing "The Way We Get By" by Spoon a lot lately. Six months ago, I could not stop playing "Late Night" by Odesza.

Quarantine recipe
Sourdough pancakes!

Hobbies
Running, rock climbing, wildlife photography, walking our dogs twice a day.

Book or podcast
Twenty Thousand Hertz! It's an amazing podcast about the unnoticed soundscapes around us.

Pathway
Public School in Huntsville, AL -> Vanderbilt Undergrad (TN) -> Americorps in TX-> Grad School for Evolutionary Biology PhD in CO -> Research Postdoc at University of Nebraska -> Postdoc at Vanderbilt's Collaborative for STEM Ed. & Outreach -> Left to run my education startup full time

Community meaning
It's really exciting to see NABI and now ARIS creating formal structures for scicomm training, providing and sharing outreach resources, creating awards to professionally recognize well-executed outreach. In an increasingly saturated information landscape, science that is not communicated well effectively does not exist. As such, the work of ARIS has never been more vital.